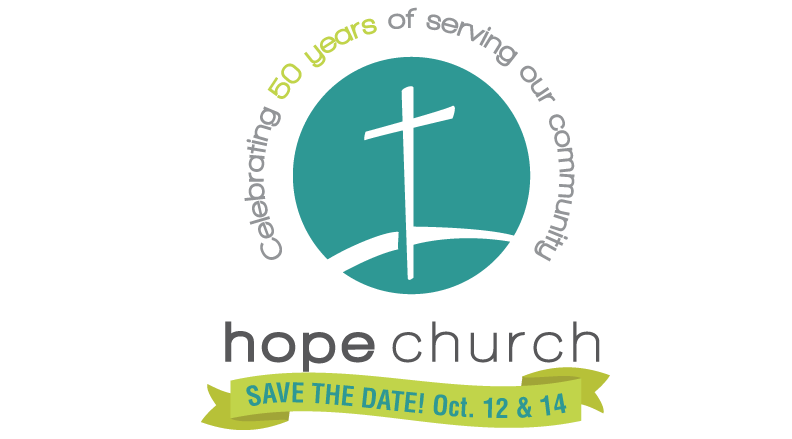 Friday, October 12, 2018, 6:30 PM - 8:30 PM
WHAT: Hope's 50th Anniversary Banquet Celebration
WHEN: October 12, 2018, @ 6:30 pm
WHERE: Sam's Ristorante, Riverside Blvd, Rockford
COST: $20 per person (Plenty of Seating AVAILABLE!)
Join our Hope Church family in celebrating 50 years of serving our community. Please make every effort to come as we celebrate with a slide presentation, meat and pasta meal, communication from our last three pastors and a time of worship to celebrate what God has done for the past 50 years through Hope.
Register below....
WHAT: Community Wide Worship
WHEN: October 14, 2018 @ 10:00am
WHERE: Performing Arts Center at Hononegah High School Come join us and invite your friends as we look forward to our next 50 years. Childcare available for PreK and under. Attendants will be available to show you where you need to go for parking, childcare, and the auditorium.
" }}