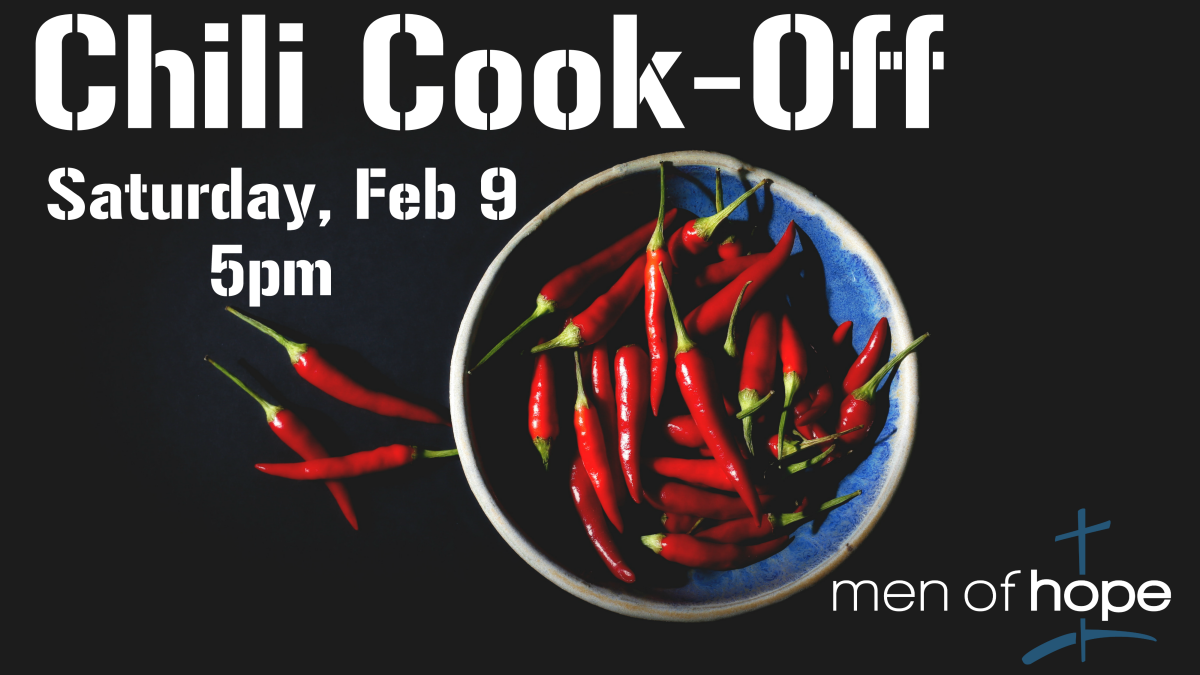 Saturday, February 09, 2019, 5:00 PM - 10:00 PM
Men of Hope, come and join us for our
8th annual Chili Cook-Off
This is a great time to fellowship, eat some chili, and test your cooking skills.
We welcome men of all ages to sign-up today to attend.
If you're brave enough to be judged we encourage you to enter a chili
Choose from the following categories.
We do have a limited number of spots to enter a chili so make sure you sign up today.