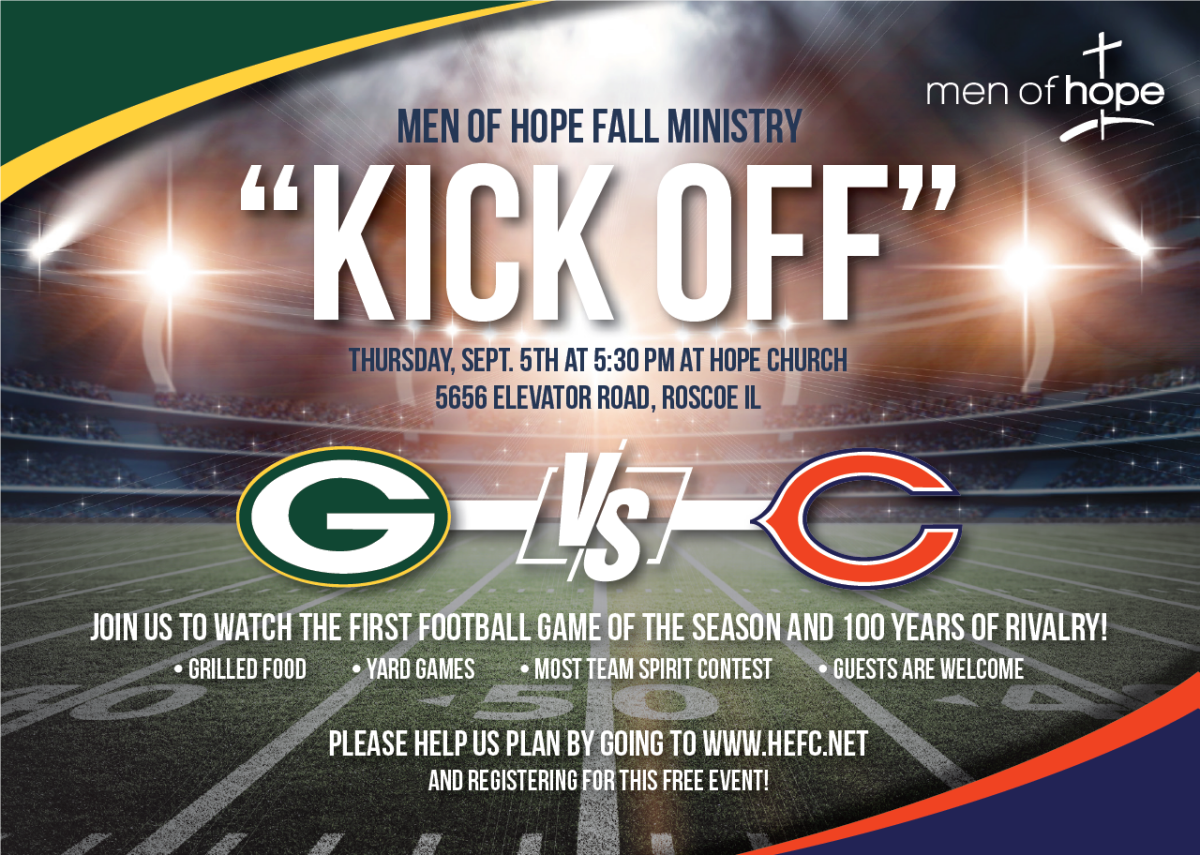 Thursday, September 05, 2019, 5:30 PM - 10:00 PM
Men's Ministry KicK Off Event! Watch the 100th anniversary of Bears vs Packers rivalry here at Hope on Thursday, September 5th at 5:30pm until the end of the game. Food and games will be provided in addition to watching the big game. Don't forget your team spirit!
Please help us plan by registering for this free event!