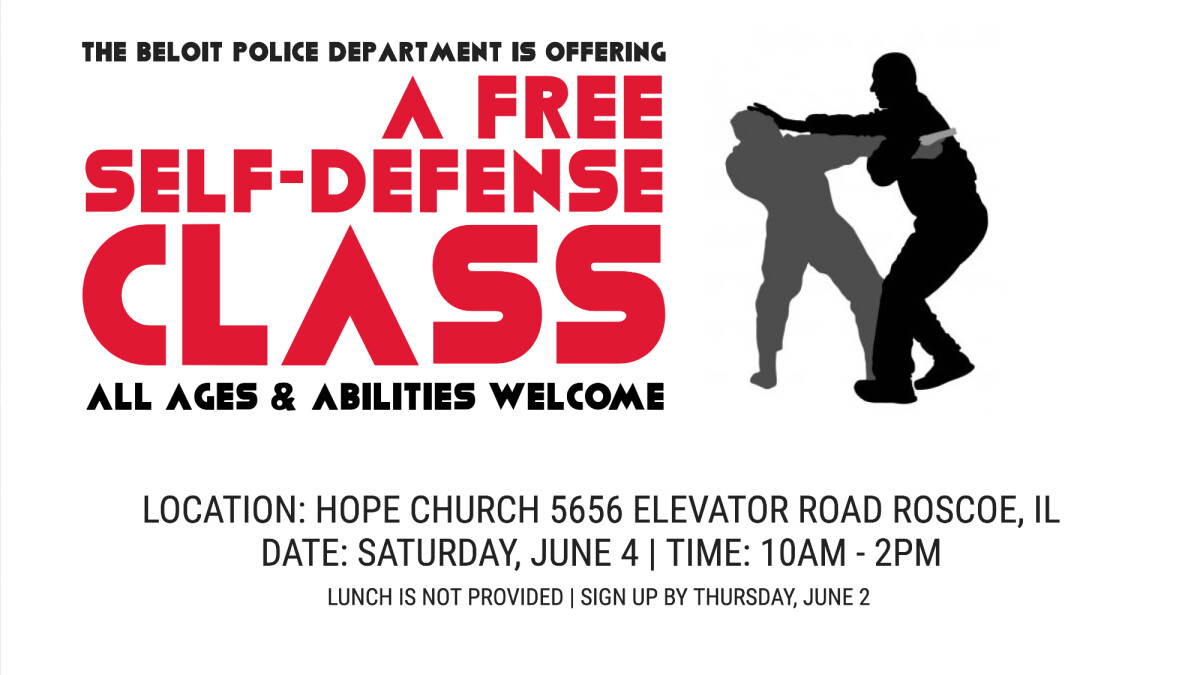 Saturday, June 04, 2022, 10:00 AM - 2:00 PM
Beloit Police Department is kindly going to be offering a one-day self-defense class on Saturday, June 4 at 10am-2pm. They are bringing a "Red Suit" for them to wear for attendees to practice on, so this is the real deal! Come learn practical safety and self-defense for the situation you hope to never be in. The sign up window closes midnight, Thursday, June 2.

Date: Saturday, June 4, 2022
Time: 10AM-2PM (no lunch provided)
Location: Fellowship Hall, Hope Church 5656 Elevator Road, Roscoe, IL
What to wear: Comfortable, work-out-appropriate clothing (example: a t-shirt and shorts)

Click here to sign-up!