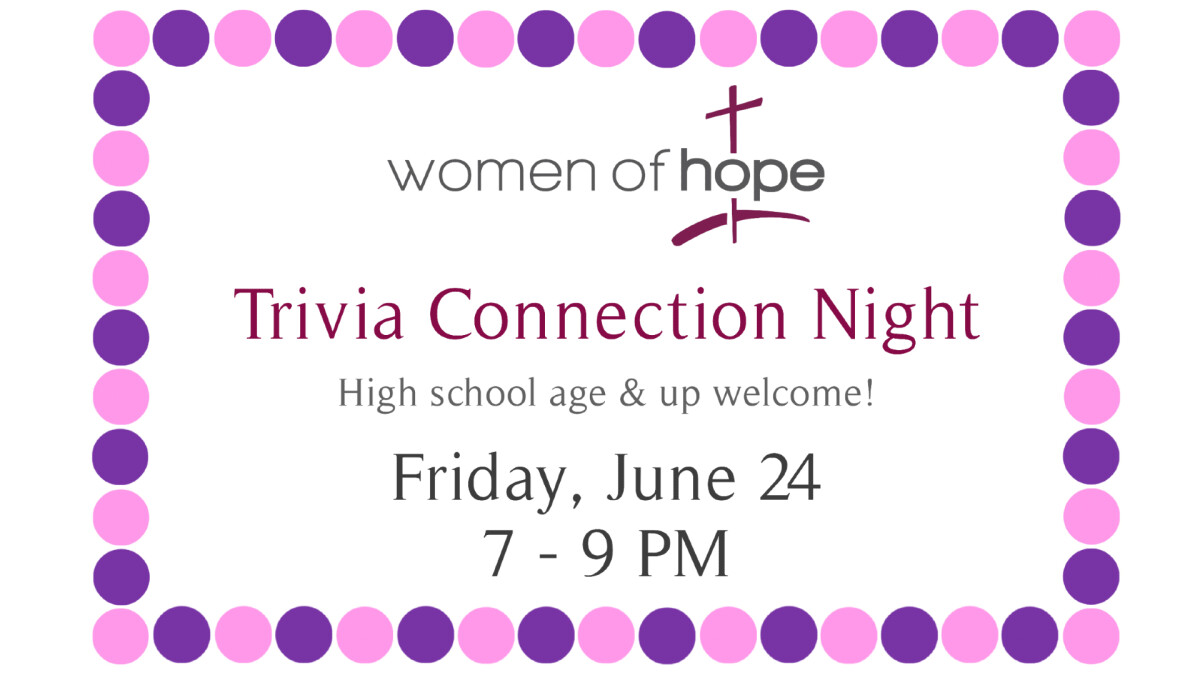 Friday, June 24, 2022, 7:00 PM - 9:00 PM
Women of Hope

Trivia Connection Night for high school age and up!
Friday, June 24 / 7 PM to 9 PM
Enjoy a fun evening together.
Bring a favorite snack or beverage.
We will have extra snacks and beverages, too.
Registration helps us to prepare for a fun night.