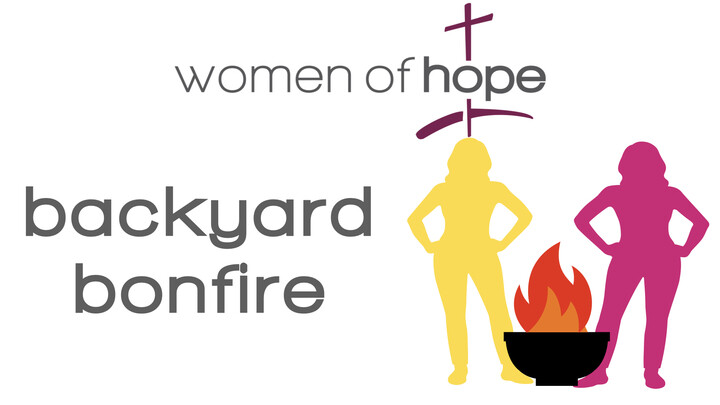 Friday, September 23, 2022, 6:30 PM - 8:30 PM
WOH Third Annual Backyard Bonfire
We are excited about this outdoor event and thankful for all the gracious ladies who have come together to make a space for the women of Hope to feel welcome. Our hosts will start with an ice-breaker and move into conversations to help us get better connected. Please join us, ladies 16 years old and up.

Theme: Embracing Uncomfortable
We encourage you to select a location where you can meet someone new! What a great way to start learning to "embrace uncomfortable" and have a blessed time!
When: Friday, September 23, from 6:30 pm to 8:30 pm.
(Rain date is 9/30)
What to bring:
a lawn chair
a thermos with your favorite hot beverage of tea, coffee, or hot chocolate
a favorite snack or a few marshmallows, chocolate, graham crackers
Where: Register online to select one of the backyard locations!
Exact address: Your host will email it to you as we get closer to the date.
Registration: Closes once spots are full or at 8 pm Thursday, September 22.
By God's grace, let's keep doing LIFE TOGETHER whenever possible.