I'm New
Welcome to Hope Church
Thanks for checking out our website. We are a group of down to earth people of all ages and backgrounds who are gathered together for one simple reason: WE LOVE JESUS!
It is because we love Jesus that we love people......all people, and that includes you! While we hope you find some of the answers you're looking for here on our website, we'd really like the opportunity to meet you in person. Please stop by on a Sunday morning to introduce yourself.
Our services are built around God honoring, gospel centered worship and driven by biblical teaching. Each week we open up God's Word and ask how our lives can be better explored when powered by God's truth and love.
Plan your Visit
From the moment you walk up to the building you can expect a heartfelt greeting as part of what makes our church a family.
Start Here
What to Expect
For My Kids
WELCOME CENTER
Our Welcome Center Team is here to direct you to our Sunday morning programs for you and your family. We look forward to meeting you and helping you find your way around Hope Church!
VALET PARKING
If you need assistance parking on Sunday morning, we have reserved a parking spot just for you! As you pull under the carport a valet parking attendant will park your car for you. They or our morning greeters will escort you to our Welcome Center or Worship Service.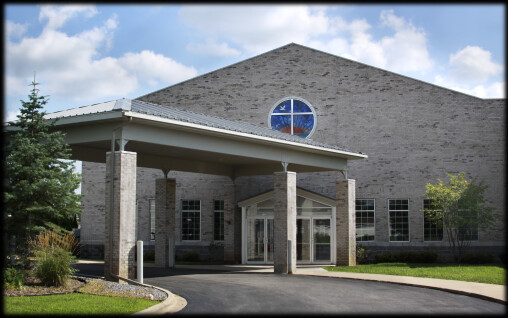 WHAT IS HOPE CHURCH STRIVING FOR ON A SUNDAY MORNING?
Our mission is to build a community that loves Christ, to reach a community that needs Christ. Everything we do is aimed at that target. On Sunday mornings we try to accomplish this through genuine worship, biblically-centered teaching and challenging ourselves to live our lives in response to God's unfailing love.
WHAT SHOULD I WEAR?
Dress comfortably. Some people dress up, some people dress casual on Sunday mornings. Don't worry about what you wear since you will never feel out of place when you come casual.
WHAT TIME SHOULD I ARRIVE?
Due to parking and traffic considerations, plan to arrive 10 minutes prior to the start of Worship or Sunday Morning Bible Class.

WHAT IF I HAVE MORE QUESTIONS?
Our pastors and staff would love to answer any questions you may have prior to your first visit. Feel free to email them from our staff page or call our main number at (815)623-6545.
NURSERY, PRESCHOOL & ELEMENTARY CHILDREN
It is our goal to provide a safe and nurturing environment for your little ones as you worship and connect through our Sunday Morning Programs. At every age level, our desire is to partner with you as you raise your children with the biblical knowledge of God's love. Please click the links below to learn how we accomplish this for your child's specific stage of life. We are happy to answer any questions before your visit and look forward to meeting you and your family!
Nursery Pre-School K-5th Grade