Staff
« Back to Staff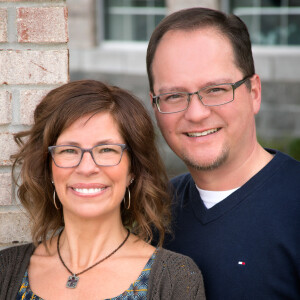 Melissa & Jim Curtis
Music Directors
office: 815-623-6545
Melissa began attending Hope in 1982 when her family moved to Roscoe. She loved music as a child and enjoyed being part of Hope's music ministry throughout jr. high, high school and college. She was a member of the choir, band and assisted with children's choir, drama camps and teen choir.
Jim began attending Hope in 1993. He grew up in the Rockton area and also developed an early interest in music. He began playing drums in grade school and later learned guitar, both of which he enjoys today.
Jim and Melissa both graduated from Hononegah High School, in the same class! God reconnected them after college and they were married in 1994, in the old sanctuary at Hope. They have been blessed with two daughters, Abby and Lainy, who were both dedicated here at Hope – in the old sanctuary!
Jim and Melissa have been serving on the worship team in various capacities for over ten years and Melissa still sings in the choir. They joined the staff in 2017. They have a passion for music, a love for others and most importantly God, and are thrilled for the opportunity to help lead our congregation in worship.