VBS

Vacation Bible School 2023
July 17-21

Join us this summer at Stellar Vacation Bible School!
This VBS will launch kids on a cosmic quest where they'll have a blast shining Jesus' light to the world. We'll have an out-of-this-world adventure playing games, singing songs, learning space facts, making cool crafts, and learning how to SHINE JESUS' LOVE!
Dates: July 17 – 21
Times: 9:00am – 11:45am
Cost: $25 per child (Family Max $60)
This Vacation Bible School is for children 3 years old (and potty-trained) to entering 6th grade in the Fall. Each child registered before June 15th will receive a Free T-Shirt as Supplies Last.
We encourage you to invite a friend to come along too!!
Click Here to Join the STELLAR Adventure!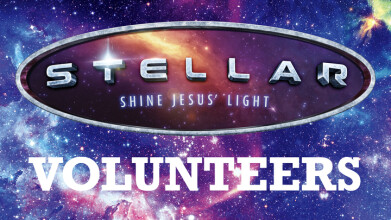 Volunteer Sign-ups are now open for STELLAR VBS! Come be a part of our mission control center crew this summer July 17- 21! Infant childcare is available for our volunteers.