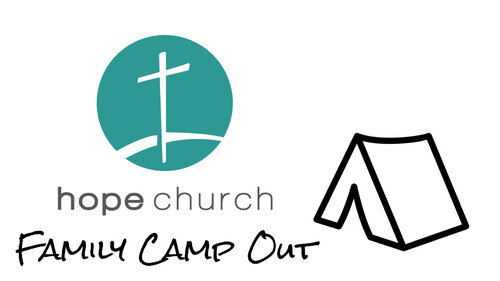 Wednesday, June 21, 2023 - Saturday, June 24, 2023
Hope Church Family Camping Trip
WHEN - June 21-24, 2023
WHERE - Kettle Moraine State Forest - Southern Unit
COST - $20 Per Person ($0 for children aged 0-5)
Please join us for our third annual family campout. Once again, we have reserved the entire group camp loop for our Hope Church family, so bring your family, your tents, and your sense of adventure! We hope for many delightful shared experiences and pray this helps us grow in familial love and joy.
Planned activities will be minimal but include nightly group meals, games, devotions, campfires, s'mores, a day at the beach (Ottawa Lake), group hikes, and lots and lots of fellowship time. Feel free to set your own pace. You can hike every trail in the area or sip lemonade from a lawn chair. We are just thrilled to get the time together.

This is not luxury camping, as Pinewoods Campground is a no-frills site with NO electricity (and generators are not permitted). There are potable water stations and vault toilets at the site, and a short hike will get you to flush toilets and showers. Even shorter if you hop in the car.

Details to Know:
Check-in: after 3pm on June 21, 2023.
Check-out: before 3pm on Saturday, June 24, 2023. You can arrive late or leave early, as desired.
CAN I BRING A TRAILER?
Pop-up/trailer/camper space is limited and will be designated on a first-come, first-served basis for trailers within the 25-foot limit.
Electric sites are nearby if you'd like to book your own site to plug in or need to accommodate a longer trailer.
Required: To join us, you'll be required to purchase a vehicle admissions sticker for the park. You can buy a 2023 annual pass or a daily pass for each night you'll be camping with us.

You only need to register if you plan to stay on our group site and/or eat with the group in the evenings. Perhaps you'd rather stay in a hotel or come up for day trips. Feel free to ask Katie Rudy ( ) if you have any questions.

If this trip would create financial hardship for your family, please let us know.

Registration will close on June 7th, 2023.