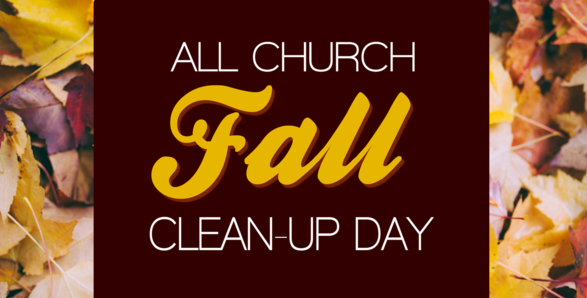 Saturday, October 10, 2020, 9:30 AM - 12:00 PM
We will be cleaning up and beautifying the outside of the church buiding! There are a range of things that need to be done so that all ages and ability are welcome to participate!
Also we are in need of more of the following items for the day: Wheelbarrows, Pruning Sheers, Shovels & Rakes.
Come on by for a few hours and join us in our fall clean up day! If you plan on stopping by or have any of the listed items that we would be able to borrow, please sign up here or let Sarah Helland know at