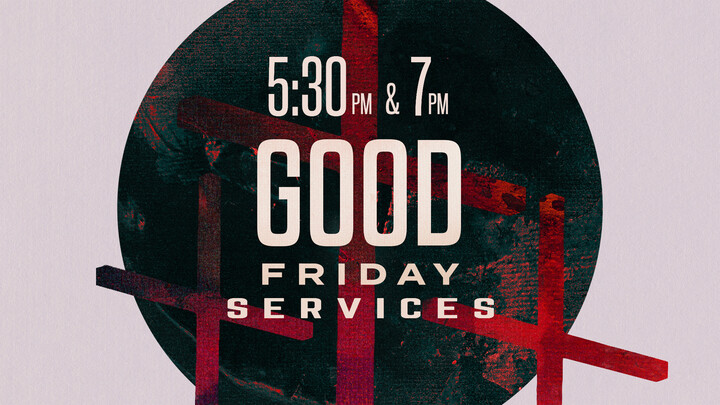 Friday, April 02, 2021, 5:30 PM - 7:45 PM
Join us for Good Friday! Service Times are 5:30 PM and 7:00 PM.
This is a 45-minute family service. If you want to be in the same room as another group please make sure you both select the same time and room.
If you no longer plan on attending, please let us know so we can give that spot to another family.