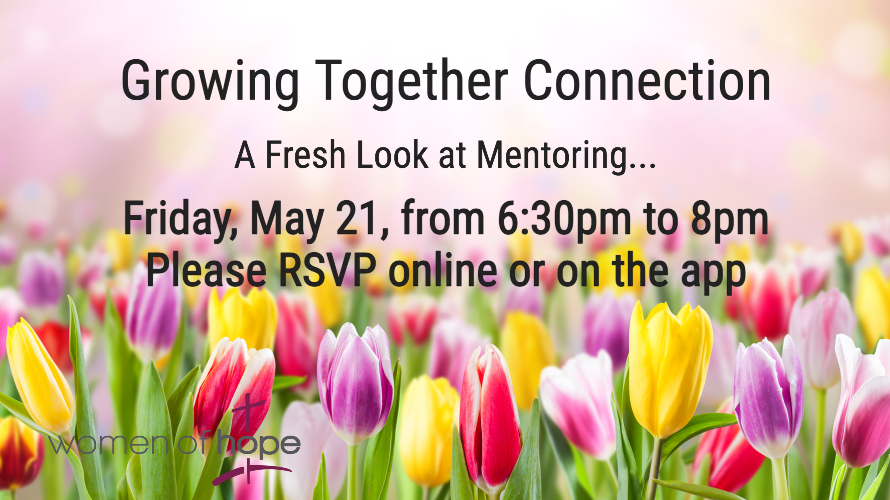 Friday, May 21, 2021, 6:30 PM - 8:00 PM
Date: Friday, May 21
Time: 6:30pm to 8pm

Enjoy an evening that includes ice-breakers and learning about our upcoming book study, Growing Together by Melissa B. Kruger. We will have fun exploring what mentoring looks like. Am I a mentor, mentee, or both?We will learn together and enjoy getting to know each other.

It can be tricky to work through the various dynamics that occur within that mentor space. In the book Growing Together: Taking Mentoring Beyond Small Talk and Prayer Requests, author Melissa B. Kruger has written a resource that provides an encouraging yet structured approach for how to use mentoring to foster spiritual growth.

She covers these three main areas of growth: growth with God, growth with God's people, and growth with God's world. Her goal? That God would be glorified through your mentoring relationship. Melissa writes this comprehensive guide, not as a book about mentoring, but as a book to use in mentoring.