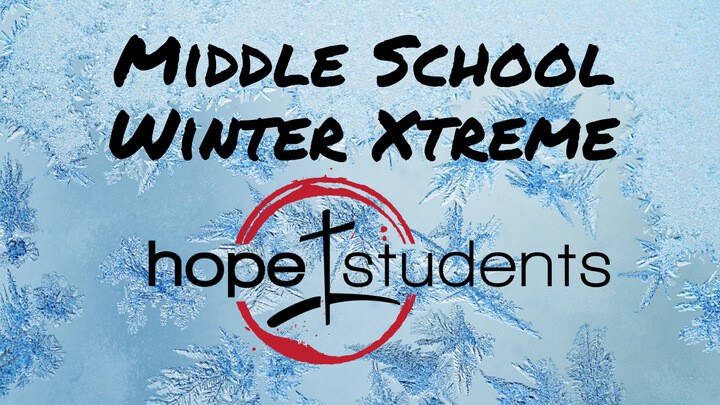 Friday, February 09, 2024, 4:00 PM - Sunday, February 11, 2024, 6:00 PM
We have been doing this retreat annually through Timber-lee for some time now. This is a great time for our students to pull away together and build deeper relationships with God and his family. We are doing the best we can to mitigate the cost for this trip because it is totally worth your students' time! There are a number of fun activities, a wonderful speaker, engaging times of worship and more. Please contact Pastor Kurt if you have any questions.
TOTAL COST: $150
Please pay a $40 deposit when registering.
If you'd rather pay via check, please write checks to Hope Church and turn in to Pastor Kurt.
If scholarship is needed, please contact Pastor Kurt before registering.
If the event is full when you try to register, please email and he will try to secure more spots for registration.

You can view more info about Winter Xtreme at Timber-lee's website: https://www.timber-lee.com/winterxtreme/