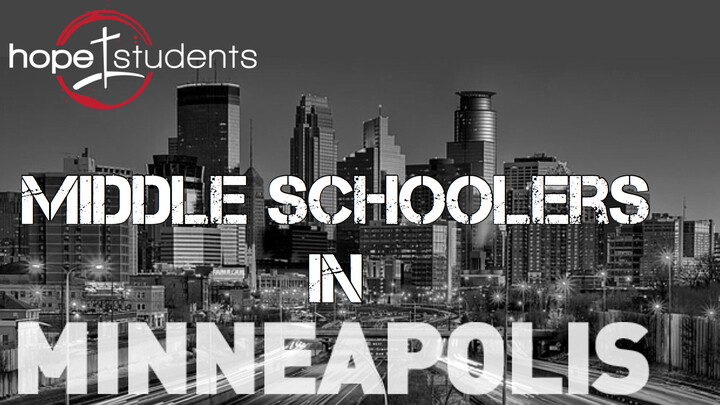 Tuesday, August 01, 2023 - Thursday, August 03, 2023
Deadline for Registration: July 15.

We will be taking our middle school students to Minneapolis again this summer. The primary focus of this trip is to grow together as a community. We will be going to the Mall of America, Valley Fair and other fun spots. We want our students to bond and form significant connections with other students and leaders and this is a great environment for this.
We will also use this time to focus on our ability to meet other's needs as a group, and reflect on what it means to be a body together. For this reason, we will be serving with Feed My Starving Children while there, as well as having devotional times set aside each day for reflection.
MEET @ Hope Church: Mon, Aug 1st @ 9:00 a.m.
RETURN: Wed, Aug 3rd in the evening
Cost: $180: this includes travel, lodging, entertainment and some meals.
Students will need to bring cash to pay for 5 of their own meals and shopping.
This trip is open for incoming 6th grade students (current 5th graders) through outgoing 8th grade students (current 8th graders).