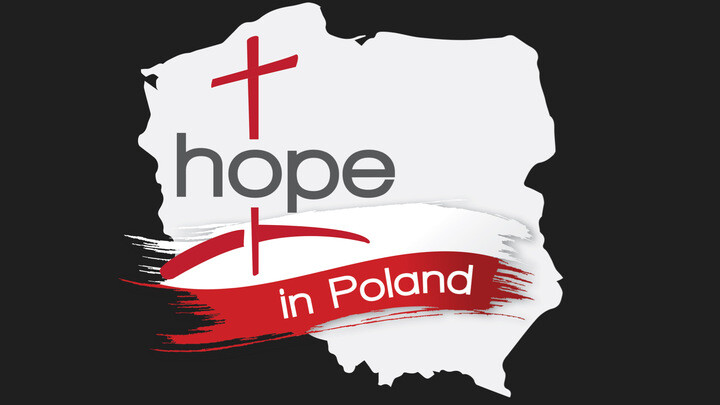 Tuesday, July 30, 2024 - Monday, August 12, 2024
Hope Church will be returning to Poland this summer as we continue our strategic partnership with the Polish Church. We love and celebrate the opportunity to work alongside our Polish brothers and sisters who are striving to spread the love of Christ in their home land. If you would like explore the possibility of joining this team, please fill out this registration form to submit your application. Here are some details to consider, as you prayerfully decide whether you should pursue this adventure:
Dates:
The intended dates for the 2024 trip are July 30th through August 12th. The start and end date might shift back a day depending on travel arrangements, but essentially this will be a 2 week trip.


Cost:
The trip will likely cost between $1800 and $2500 a person. We are working hard to keep this cost toward the lower end of this estimate, but it will depend largely on how quickly we solidify the team, and what airfare cost at that point, and some other factors.
We encourage potential participants to consider what they can contribute towards the cost of the trip versus what will need to be obtained through fundraising. We will create an opportunity for our Hope Church Family to give towards the efforts of the team, but will also encourage team members to do individual fundraising through letter writing or other creative efforts.
What will we do in Poland?
The key to a trip like this is flexibility. We are there to serve and should go with the expectation that we will sacrifice our comfort to love others for the sake of the gospel. Here are some examples of what we may be doing:
* Teaching
* Cooking and cleaning
* Sharing our testimonies in group settings and one on one environments
* Service projects
* Playing active sports with kids and families
* Building relationships

This will be a family camp environment, so we will minister to a multigenerational group. Some people will speak English, but there will be a language barrier with others. Usually those that speak English help facilitate conversations with the group.
Lodging
We will be staying at Camp Eden located on a lake in Ocwieka, Poland.
The building where we will sleep does not have air conditioning, but the bunk rooms have widows that will allow a breeze in to the room at night. The lake helps cool down the breeze once the sun sets, but expect warmer conditions than we are used to as Americans who have AC constantly at our disposal.
Other opportunities
We will take some time to see some of the historical locations of Poland. This is a country with a significant history, and the more we learn about what the nation has been through, the better we are equipped to love and reach her people. Sites we may visit include:
* Concentration camps
* Historical city of Krakow
* Palaces
* Mines
Working with kids
Hope Church takes special care to ensure that our kids are in good hands. This is why those working in our Children's Ministries willingly submit to background checks before being placed into volunteer roles with our kids. Since we will be working with minors in Poland, we will ask team members to submit to the same oversight and procedures in order to join the work of the ministry in Poland. Thank you for your understanding.