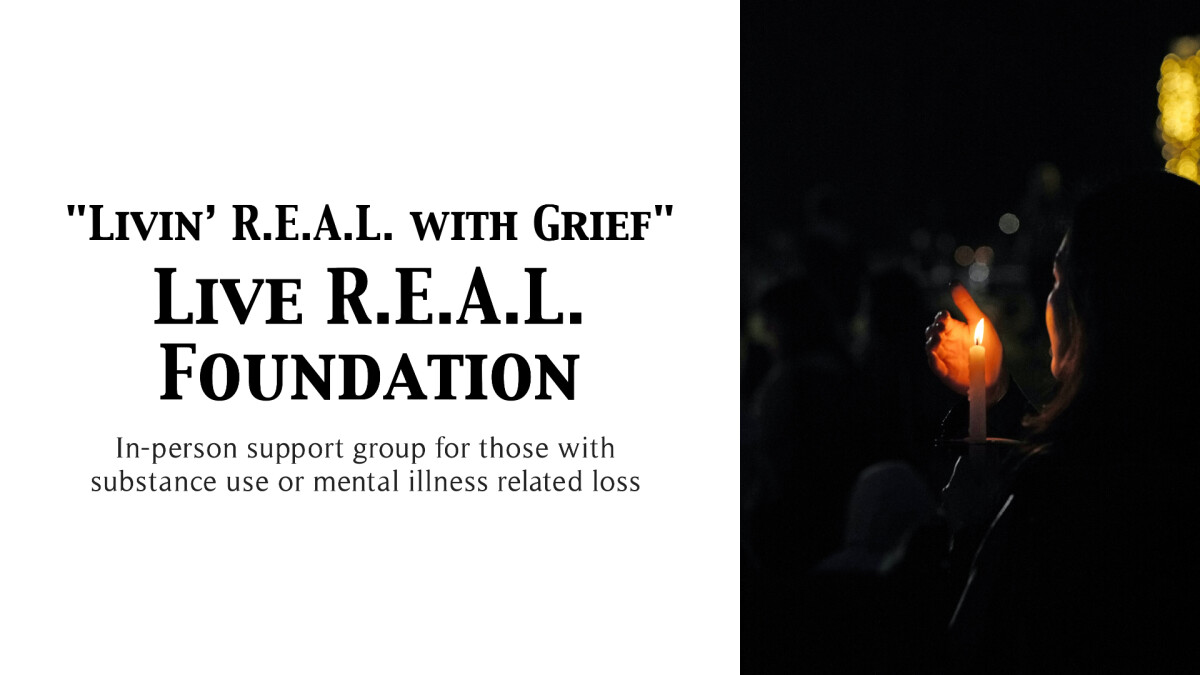 Second Monday, from 02/14/2022 to 11/14/2022, 6:30 PM - 8:30 PM
"Livin' R.E.A.L. with Grief" The Live R.E.A.L. Foundation
This is an in-person support group (open to community) for those with substance use or mental illness related loss. They meet monthly at 6:30 p.m. on the second Monday of each month at Hope Church (in the Adult Classroom).
Life after a loss from substance abuse or a mental illness is devastating in ways that other deaths don't see. Loss of a loved one is hard and when you add stigmas, shame & shunning it can keep you frozen in grief. Whether you have experienced any ostracism or not, this co-ed support group can bring comfort, understanding, a safe place to express your true feelings, and a way to help others who feel similar to you. If you have lost a loved one (related to you or not), please reach out to us for support.
E-mail Bev Pomering [ ] for questions or inquiries. Or click here for more information on the Live R.E.A.L. Foundation. Please respond to the Facebook event by clicking the link below or text 815-742-8427 if you will be attending. We want to make room for everyone to attend.