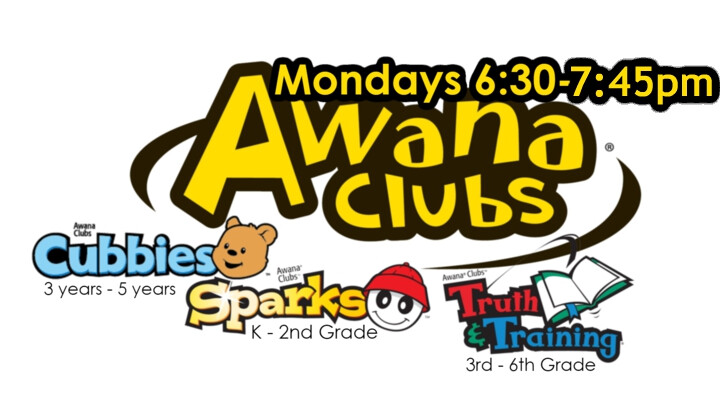 Every Monday, from 09/28/2020 to 05/10/2021, 6:30 PM - 7:45 PM
Our Blended club meets every Monday 6:30 - 7:45 pm, alternating between in-person and on Zoom
Our Fully Virtual club meets on Zoom every Monday at 6:30 pm
This year our AWANA club will look different, but it is still going to be AWESOME!!!
AWANA Clubs
Cubbies (age 3 & 4)
Cubbies celebrates the spiritual potential of preschoolers and cultivates respect for God. Kids learn basic truths about God, Jesus and salvation.
Sparks (K-2nd grade)
Sparks ignites kids' curiosity and builds a foundation of wisdom for knowing Christ. Kids learn about exciting people from the Bible, from Genesis to Revelation.
Truth & Training (3rd-6th grade)
T&T guides kids to a deeper understanding of God's grace. Kids learn more about God, the Bible, Jesus and life application of Scripture.